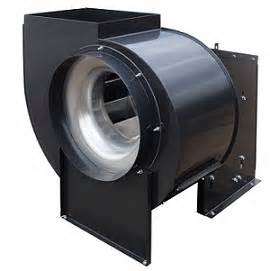 Utility fans are are backwardly inclined and forward curved belt driven centrifugal ventilators used for general ventilation whith ducts. Applications includes exhausting plant air, cooling and fresh air supply, forcing air through plenums to air furnaces, dryers and gas ovens,


Canada Blower is a backward inclined utility set designed to supply and exhaust air in hospitals, hotels, schools, fume hoods, and similar environments. Weather covers are also available for protecting the motor and drives for outdoor applications.
The Canada Blower BI utility fan set is designed to meet AMCA requirements for Class I and Class II construction for both aluminum and steel wheels. Fan housings are coated with an epoxy powder-coat as standard.
Canada Blower line of utility ventilating sets is one of the most comprehensive in the industry. Utility sets are an excellent choice for general exhaust and supply requirements of commercial and light industrial ventilation applications. They are suitable for indoor usage and outdoor usage, with the addition of a weather cover to enclose the motor and drives. Class I and Class II fan housings are continuously welded steel construction and are rotatable to the seven standard discharge positions. Class L fans are lock seam galvanized steel construction and are rotatable to five standard fan discharge positions..