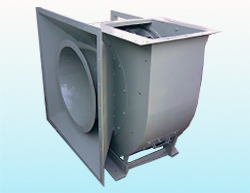 Oleg Blower centrifugal fans (centrifugal blowers) are a common type of fan used in consumer and industrial products to move air or other gases. Canada Blower centrifugal fan consists of three main components: a motor, a fan blade, and an enclosure.
Designed and built with higher pressure fan wheels than axial flow fans. Centrifugal fans operate at elevated pressures but with lesser air volume compared to axial flow fans. There are three basic fan wheels: the forward curved, backward curved, and the radial blower wheel make up the family of the centrifugal flow fans.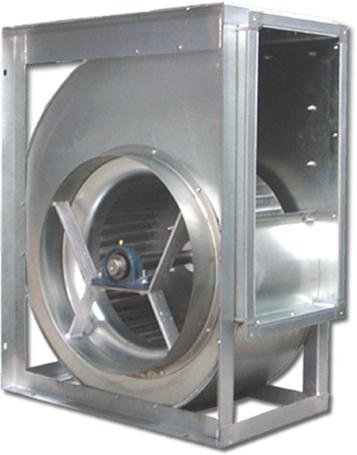 Forward curved centrifugal fans - centrifugal fans with blades pointing in the direction of the fan rotation. Due to the large volume and high pressure delivery of forward curved fans, these fans are very compact and operate at low speed that ensures quiet fan operation. Typical applications are: heating and air-conditioning, ventilation, and other HVAC systems requiring quiet operation with large volume of air to be moved at high pressures.
Backwardly curved centrifugal fans - centrifugal flow fans with blades inclining backward from the direction of wheel rotation. This type of fan wheel have to be operated at higher speed in order to achieve the same volume and pressure as the forward curved fans of the same size. The main advantage of the backwardly curve fan is its non-overloading performance curve characteristics.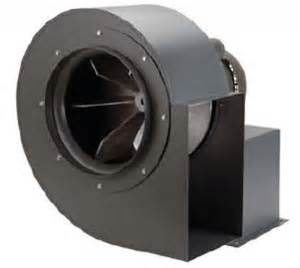 Radial blade fans - with the same wheel diameter size as the forward and backwardly inclined fans, the radial fans develop the least volume. Pressure is higher than the backward curved but lower than the forward curved fans. This type of fan find wide use in high pressure and high temperature industrial process applications.